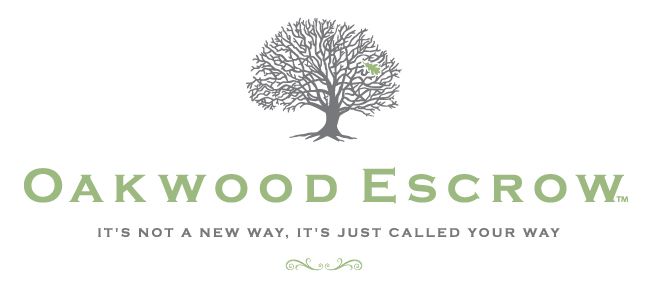 At Oakwood Escrow we strive to be the premier provider of Real Estate escrow services. We give our clients customized, first class service and treat them as if they are our ONLY client! In our Logo, the single leaf is a visual reminder to all of us at Oakwood that each client we serve is unique and we must always serve our clients as if they are the only leaf on the tree.

Oakwood Escrow provides accurate and timely closings on all of our transactions by using our innovative computerized document processing and accounting equipment. Although we appreciate and utilize the convenience of modern technology we are also always available to meet face-to-face to meet every type of need.

We are licensed by the California Department of Business Oversight (DBO) and are under the most stringent consumer protections in the industry. Our License Numbers are: 963-2606 (RB Office), 96DBO-3652 (Metro Office) and 96DBO-45860 (Escondido Office). We firmly believe in providing our clients with the highest level of honesty and integrity in compliance with all laws, regulations and the Department of Business Oversight (DBO) guidelines.

Oakwood Escrow has acquired Certification, better known by compliance officers and regulators in Lending and the Financial Market as an SSAE-16 SOC 1 Audit. We did this to demonstrate to our lender partners, agent clients and the CONSUMERS we serve that we are in compliance and are following every one of the Best Practices established this year for TRID and CFPB Regulations. Our process offers complete compliance benchmarking and reporting across all seven ALTA Best Practice Pillars.

Our top priority is to provide you with a successful and smooth transaction! At Oakwood we believe that the escrow process is the glue of the transaction. We promise to guide and support you through your closing with ease. We make the buying and selling process enjoyable and fun. Escrow is our ONLY job and we are committed and work tirelessly every day to make sure we make you a client for Life!! After all than, please add her bio - hope that makes sense.

​​​​​​​