We are in this together - We can help!
During this COVID-19 challenge, let's all come together and help each other, especially those among us who need us the most right now: our elderly friends and neighbors! Call us at (619) 851-8100, or email us at "markus@pacificrealestatesd.com" if you need help with anything!
Real Estate Listings in San Diego, CA
When you want to buy or sell property, you may be unsure where to start. The process can be intimidating, but Pacific Real Estate Center is here to give you the support you need. We offer real estate assistance for home buyers and sellers, and we have a large range of real estate listings for you to browse as well. If you need professional help in the San Diego, CA, area, give us a call today.


What We Do
For the past nine years, we have provided the local residents of San Diego, CA, with real estate advice and assistance. We utilize technology so that you can conveniently search for homes in your area or list your home for all to see. However, we are also a firm believer in the human touch as well. That is why we have a large team of experienced real estate agents to help you every step of the way.
Our team understands that every buyer's or seller's situation is different, so we offer customized, personal real estate solutions for whatever you may need. If you want to upgrade to a bigger house to grow your family, downsize to a cozier home for you and your spouse, or sell your place to have a fresh start somewhere else, we can help.
Contact us today to get the professional aid you need for a smooth real estate transaction. You can call us at 619-383-1223 or fill out our contact form in order to start today.
Point Loma Communities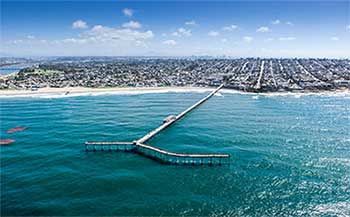 On Pt. Loma's west side is the Ocean Beach neighborhood, home to many activities such as sunbathing, surfing, fishing, sailing, shopping, and pier strolling - or in just a simple term: lots of fun in the sun!
Sunset Cliffs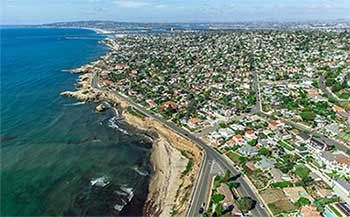 Sunset Cliffs lies south of Ocean Beach and actually has several beaches below. Named for its exquisite sunset vistas, Sunset Cliffs Park encompasses 68 acres of bluffs and walking paths high above the wide expanse of the Pacific Ocean.​
La Playa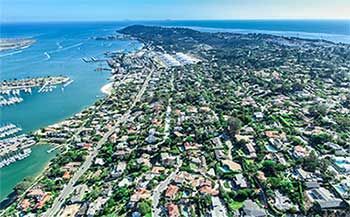 ​The charm of a city lies not only in its public buildings and attractions, but also in its residential areas. San Diego has many fine ones, each with its own special atmosphere. Just a few blocks from Shelter Island, you enter into an area called La Playa ("the beach")
Roseville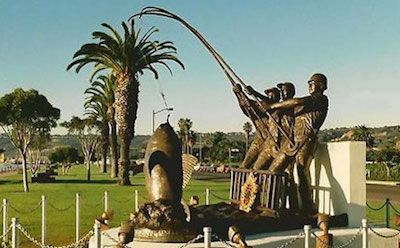 Roseville is the oldest settled part of Point Loma, and is named for its developer, San Diego pioneer Louis Rose. Rose bought the area in 1866, laid out streets, and built a wharf and a hotel. For a time, Roseville functioned as a separate city from San Diego.
Liberty Station​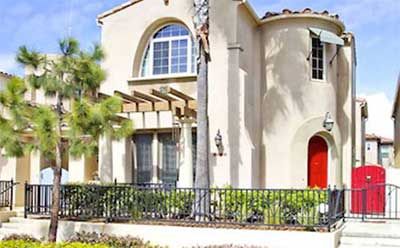 Liberty Station is a 361-acre project that involves the conversion of San Diego, California's former Naval Training Center into a mixed-use community that includes several distinct districts. Many of the individual structures are designated as historic by the city of San Diego.
Wooded Area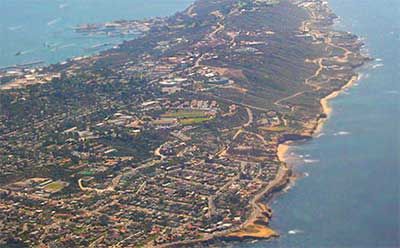 ​The Wooded Area is a neighborhood within the community of Point Loma, San Diego, California. It encompasses the hilltop area south of Talbot Street on both sides of Catalina Boulevard; the area west of Catalina is also referred to as the College Area. ​
Shelter Island​

Shelter Island is known as a destination for superyachts because it contains one of the few marinas in San Diego Bay with a deep enough harbor for these oversized vessels. The annual YachtFest, spotlighting superyachts, is held at Shelter Island Marina every September. The event also features mock gunbattles between two replicas of 19th century tall ships from theSan Diego Maritime Museum.​
Point Loma Heights​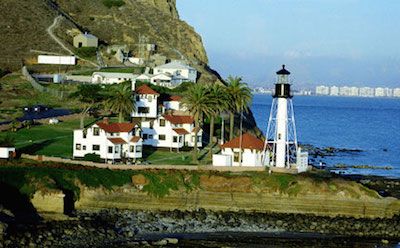 Point Loma Heights is centrally located on Point Loma so it is easy and quick to access all the surrounding neighborhoods, beach areas and great shopping and dining. With it's reasonable home prices and rents (for being in Point Loma), the area is popular with the military personnel, students, the beach crowd and many long term older residents that have resided here for many years.​
Loma Portal​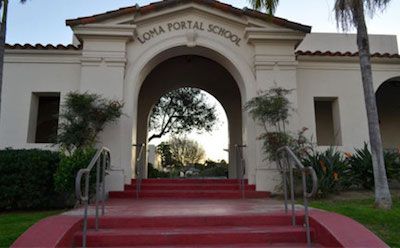 ​​Loma Portal is home to Point Loma High School, Dana Middle School, and several elementary schools. The neighborhood also includes the James Edgar and Jean Jessop Hervey Point Loma Branch Library, which opened in 2003, replacing a smaller public library. The area is primarily residential, with a business and retail center located on Voltaire Street.