Point Loma Military Bases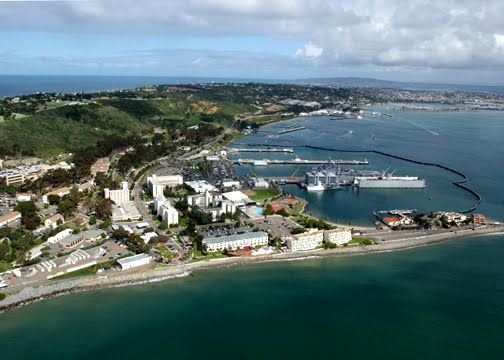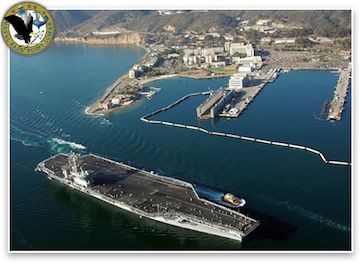 Point Loma is home to several major military installations including the US Navy's SPAWAR program, the US Marine Corp's Recruit Training Depot (MCRD San Diego), Naval Base Point Loma, and the former US Navy Recruit Training Command /Naval Training Center, or RTC/NTC San Diego,
Naval Base Point Loma, at the southern end of Rosecrans Street in the La Playa area, is the home of Submarine Squadron 11, with several nuclear fast-attack submarines, and the Naval Mine and Anti-Submarine Warfare Command, including eight Avenger class mine countermeasures ships.
The naval base also houses extensive electronic and communications operations serving the Pacific Fleet. At the southern end of the peninsula is historic Fort Rosecrans, site of the U.S. Army's Coast Artillery Corps during World War I and World War II. Fort Rosecrans also includes the Fort Rosecrans National Cemetery and the USS Bennington Monument.
The Naval Training Center San Diego served as a basic training facility for new Navy recruits for more than 70 years, as well as hosting many specialty schools providing advanced career training for sailors. In April 1997 the base was closed and these schools were moved to Recruit Training Command, Great Lakes, Illinois. The former site of the base is now Liberty Station.