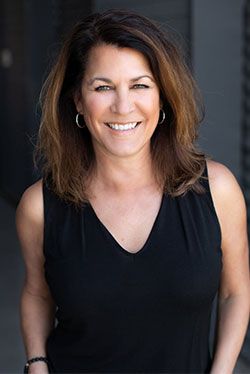 In this changing market, it is imperative that you select a Realtor* with Tenacity, Integrity and Professionalism. You want to know that your Realtor* has a good reputation among the other Agents that we will be dealing with and that your Realtor* is respected.
My family and I have lived, worked and played on the Ocean Beach/Point Loma Peninsula since 1983. As a mother, Past Board Member of Friends of Silver Gate (Silver Gate Elementary), Current Member of Dana Association (Dana Middle School) and Past Member of Correia Association (Correia Middle School), I am dedicated and committed to giving back to this great place we call home. There is no other coastal community like ours with its laidback lifestyle, eclectic and wonderful people.
AWARDS:
2010-2016 Premier Agent Real Estate Agent -San Diego Magazine
Prudential California Realty - President's Circle Award Winner - Top 3% of Agents Nationwide
Prudential California Realtor - Honor Society Award Winner - Top 5% of Agents Nationwide
Zillow 5 Star Agent.
DESIGNATIONS: GRI - Graduate of Realtor Institute ABR - Accredited Buyer's Representative, Broker Associate
COMMUNITY:
Member MADCAPS - Mothers and Daughters Caring About Philanthropies
Board Member - Point Loma High School Pointer Association
Past Member - Point Loma High School Baseball Booster Organization
Past Board Member - Correia Association, Correia Middle School
Past Board Member - Dana Association, Dana Middle School
Past President and Board Member - Friends of Silver Gate, Silver Gate Elementary
Past Member Point Loma Cluster Council
Member Ocean Beach Merchants Association
Member Point Loma Association
Member Peninsula Chamber of Commerce
A few of Diane's Previous Clients and their referrances:
* "Diane is very thorough and knowledgeable about the area we were interested in buying. We bought a home using Diane without even seeing the property because of her expertise. She immediately went and looked at the property we were interested in and gave us her honest opinion which was very accurate. We will definitely use Diane Sullivan again for our real estate needs."
* "Diane Sullivan listed my home and sold it within a month, in a transaction that was not just efficient but enjoyable. I found her to be very professional. knowledgable and trustworthy; very willing to accommodate my wishes while advising and coaching me along the way. She was the most prepared of all the agents with whom I have worked over the years, and I would trust her completely with any transaction. I recommend her highly."
* "Diane was very willing to show properties all over the San Diego area, as we were undecided about what community would best meet our needs. She provided us with a personalized web site that allowed us to sift through the various listings so that we could narrow down our search, and not waste time when we were out looking. She explained the process completely, and was very patient with our questions and concerns. Diane also has called us several times since closing to make sure that we were satisfied with our purchase. I would highly recommend her to anyone looking for a motivated agent."
* "I was a little intimidated to get started looking to purchase my first home, but Diane was a gift from God. She is the perfect mix of the ability to put you (the client) at ease and the ability to negotiate with the other entity to get what is best for you. I will ashamedly refer people to Diane every chance I get. She is THE BEST!"
* "Diane exhibited the professionalism rarely seen these days. She kept us aware of all of the options and issues we should consider, teaching us without assuming anything. She listened as we narrowed down our ideas of what we wanted and then ensured we found exactly the right place.
She patiently worked through the details of the property transactions as well as being a good sounding board regarding the financial aspects. She was a great partner in our purchase.
And she is very nice, too. You will enjoy working with her. Thanks again, Diane."
* "Diane was extremely helpfull in our quest to re-locate from the East Coast to Point Loma - San Diego. She worked with us - during our visits in San Diego and with our daughter (who lives in San Diego) in our absence here - for a period of over two years - until she and our daughter found us the perfect place for us to retire to. She was able to accomplish the close on our condominium in Liberty Station a day before our furniture arrived and only five days after the close on the sale of our house in New Jersey."
* "Our family had a wonderful experience with Diane as our real estate agent. She worked with us over the course of several years while we deliberated whether to buy and where. She negotiated us through a number of purchase attempts, including one where we rescinded our offer. Her patience with us was impressive as we were a certainly challenging buyers. When we found the perfect home, in the Fleetridge area of Pt. Loma, she was able to bring the contract to a close efficiently and to the satisfaction of both parties involved. We enjoyed working with Diane so much that we recommended her to my parents upon their move to San Diego. Thanks to Diane, they are now living comfortably in Pt. Loma's Liberty Station."
* "Diane Sullivan was extremely helpful to us in purchasing our home. She is very knowledgeable in Real Estate, very professional, courteous, honest, and always very helpful. We appreciate Diane's committment to us in helping us with the purchase of our new home. William and Lisa Vargo."
* "I found Diane to be a true professional in every sense of the word. Her understanding of the market is amazing which helped her with both establishing the sell price and negotiating on our behalf. She has excellent customer service skills and when combined with her creative marketing expertise, it made the entire process seamless and stress-free! I highly recommend her!"